About Guardian Aerial Patrol
At Guardian Aerial Patrol, our aircraft are of the highest quality and reliability. We use only Cessna brand aircraft that are maintained by FAA approved A&P/IA mechanics who are on site and ready to keep the planes flying for our clients. Each plane is inspected thoroughly beyond required FAA regulations to ensure their utmost reliability and safety. Each aircraft is equipped with not only the standard general aviation avionics, but they are also certificated and equipped to fly in instrument conditions. Each of our aircraft are also equipped with some of the latest in GPS technology and computer navigation aids. When these coordinates are paired with the pictures we take of all reports, ground crews spend significantly less time locating and repairing any problems.
All of our highly trained pilots are OQ certified through the NCCER and Veriforce. Guardian Aerial Patrol is proud to partner with Pipeline Testing Consortium for all DOT related drug and alcohol testing. Guardian leaves nothing to chance with safety in the training and equipping our our pilots to work for you in the most efficient manner possible.
---
Brian Gregg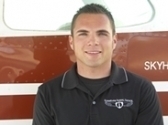 Owner / Operations Manager

Brian Gregg is the Director of Flight Operations for Guardian Aerial Patrol. Brian holds a Bachelors degree in Aviation Sciences from Oklahoma State University, where his formal flight training began in August of 2000. Brian's first job as a Commercial pilot was flying aerial pipeline inspection out of Guthrie, Oklahoma. Since then, Brian has logged thousands of hours inspecting and training pilots to inspect oil and gas pipelines.
---
Jeff Richardson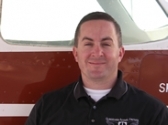 Owner / Administration and Contracts

Jeff Richardson is Co-Owner and Manager of Guardian Aerial Patrol. He is a Law Enforcement professional and Pilot with over eighteen years of experience. Jeff holds a Masters Degree in Administrative Leadership from the University of Oklahoma, and is a member of the Aircraft Owners and Pilots Association (AOPA).
---
Tj Timmons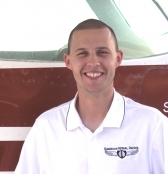 Chief Pilot


TJ Timmons has been flying for over 15 years and has over 13,000 hours of flight instruction and aerial pipeline patrol experience. TJ is a Commercial pilot with land, sea, and instrument ratings, an FAA Certified Gold Seal Flight Instructor with single-engine, multi-engine, and instrument ratings, and also carries an Advanced Instrument Ground Instructor certificate. As a professional pilot TJ has flown all over the United States and parts of Canada giving Guardian Aerial Patrol the experience needed to patrol in various climates and geographical areas.